Besides brakes, couplings are an essential component for the proper inertia control braking of trailers.
Brake safety and drive functionality are guaranteed by the compatibility between brakes and couplings. As recommended by industry regulations, it is advisable to purchase the complete braking system from the same manufacturer.
Depending on TYPE OF trailer chassis, couplings are divided in: "square" couplings and "V SHAPE" couplings. Both types of attachment are available in light version for load capacities up to 1500kg and in the heavy version up to 2800kg.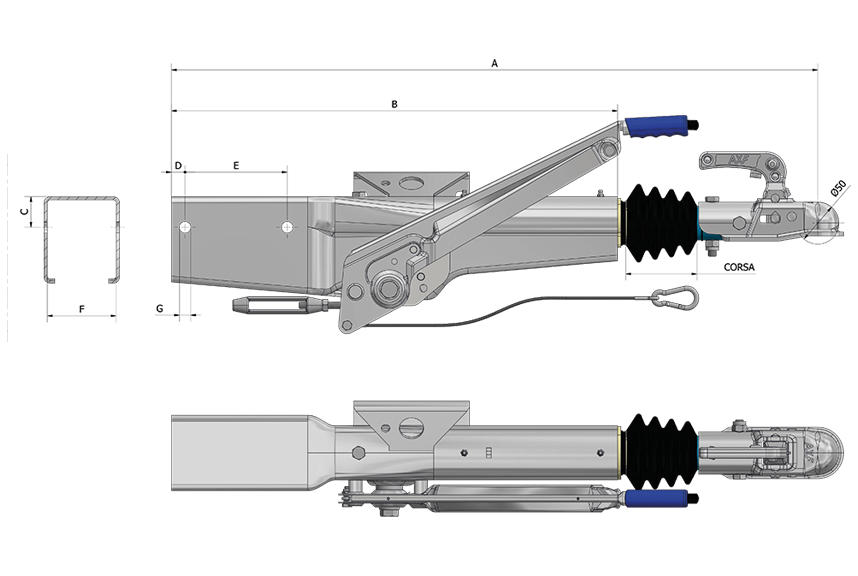 CODICE
CODE
TIPO
TYPE
PORTATA [Kg]
LOAD [Kg]
S
[Kg]
D
[Kn]
A
[mm]
B
[mm]
C
[mm]
D
[mm]
E
[mm]
F
[mm]
ØG
[mm]
H
[mm]
OMOLOGAZIONE N.
APPROVAL NO.
Da
A
RR10003460

TQ
650

1000

100

14,06

805

505

35

20

120

71

13,5

5

55R-016433

RR15003222
TQ
900
1500
100
14.06
805
505
35
20
120
71
13.5
5
55R-016433
RR18001061
TQ2
950
1800
100
26.26
945
655
40
20
150
101
16.5
6
55R-016436
RR28002100
TQ2
1500
2800
100
26.26
945
655
40
20
150
101
16.5
6
55R-016436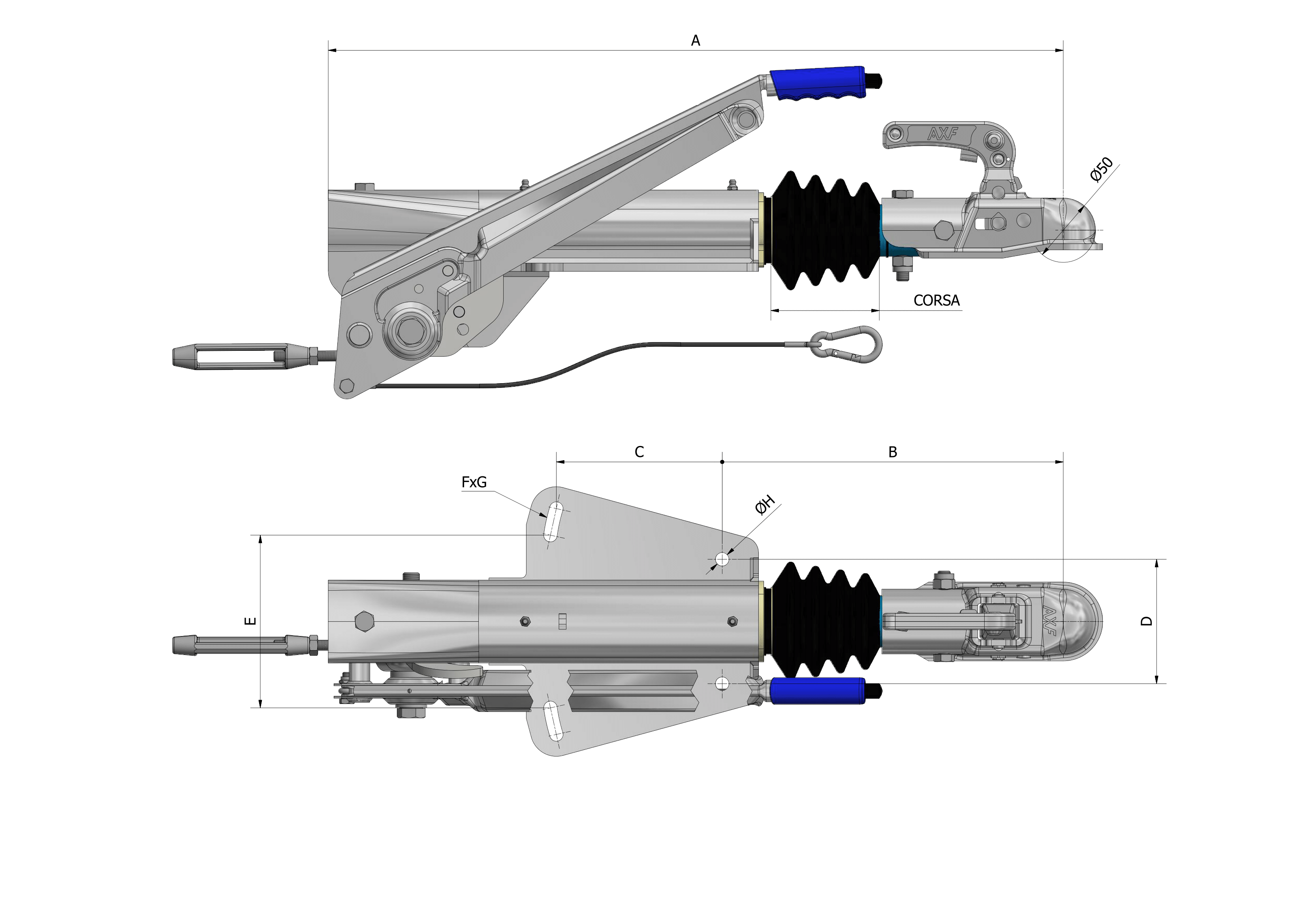 CODICE
CODE
TIPO
TYPE
PORTATA [Kg]
LOAD [Kg]
S
[Kg]
D
[Kn]
A
[mm]
B
[mm]
C
[mm]
D
[mm]
E
[mm]
FxG
[mm]
ØH
[mm]
I
[mm]
OMOLOGAZIONE N.
APPROVAL NO.
Da
A
RV10007568
TV
650
1000
75
14.95
605
320
125
100
148
13X18
13X10
28
55R-016435
RV15007570
TV
900
1500
100
14.95
605
320
125
100
148
13x18
13X10
28
55R-016435
RV18001395
TV3
950
1800
100
16.72
705
325
160
120
166
13x26
13
38
55R-016426
RV28002099
TV2
1500
2800
100
25.26
705
325
160
120
166
13x26
13
40
55R-016437